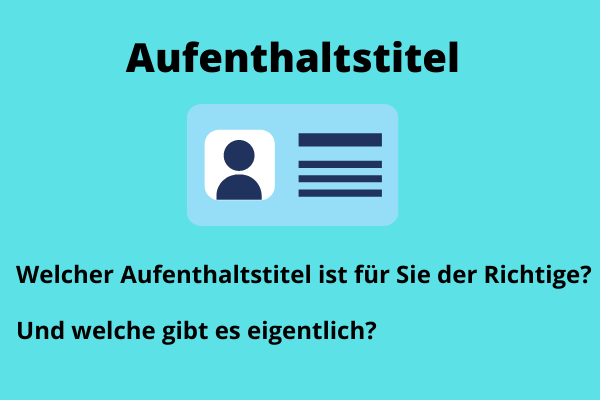 Anyone wishing to enter Germany as a foreign national or as a citizen of a non-EU country generally needs a permit to do so. This permit takes the form of a so-called residence permit. Total there seven different ones residence permit, which are based, among other things, on the reason for your stay in Germany. But which form of residence permit is the right one for you and which ones actually exist?
Find the right residence permit
In principle, a residence permit entitles the national of a third country to reside in Germany. A third country means all those countries that do not belong to the European Union. The seven existing titles differ primarily in terms of their purpose, their period of validity and their requirements.
The primary question you need to ask yourself with regard to the right residence permit is why you are traveling to Germany. For example, if you would like to stay for a limited and comparatively short period of time, for example for vacation, a guest semester or a visit, then you need a visa. If you are planning to stay in Germany for the purpose of training, a job or for humanitarian or political reasons, then the residence permit the right residence permit for you. A residence permit is always issued for a specific purpose.
In connection with professional reasons for staying in Germany, there is also the EU Blue Card or the ICT card. If you want to live permanently in Germany or in the EU, you need one permanent residence permit or a permanent residence permit.
These residence permits are available in Germany:
the residence permit
Permission for permanent residence in the EU
the EU Blue Card
the settlement permit
the ICT card
the mobile ICT card
the visa
The electronic residence permit (eAT)
An electronic residence permit (eAT) is a document issued in credit card format on which your personal data, your biometric features and any conditions are stored by means of an electronic storage medium. Due to these properties, the electronic residence permit can also be used as an online document, for example to make use of official services or commercial services.
Since 2011, residence permits have generally only been issued in electronic form.
Further
 

links and sources